The house you were looking for –
on the Amalfi Coast
Serendipity Amalfi House and the amazing view
Sweet Home in the Upper Side of the little village Furore, the very first one on Amalfi Coast (or Costiera Amalfitana). You will be waking up with an amazing view on the seaside and having the chance to have your meal in the wide courtyard under a magnificent lemon tree.
This is the perfect place for people who are looking for a silent environment for meditation, yoga practices, relax moments in general as well as for SMART WORKER who is travelling around and needs a personal space to work remotely while enjoying the country side.
You will love the amazing atmosphere created by the outstanding view and the huge terrace, the ideal spot for an early "aperitivo".
Serendipity Amalfi House: spaces
Discover the spaces offered by Serendipity. The apartment has a wide external space as well as two bathrooms (one internal, one external), two bedroom and a living room / kitchen that will make your experience unforgettable.
LIVING ROOM
Fully furnished kitchen made by local artisans
BEDROOM
King size bed and an amazing view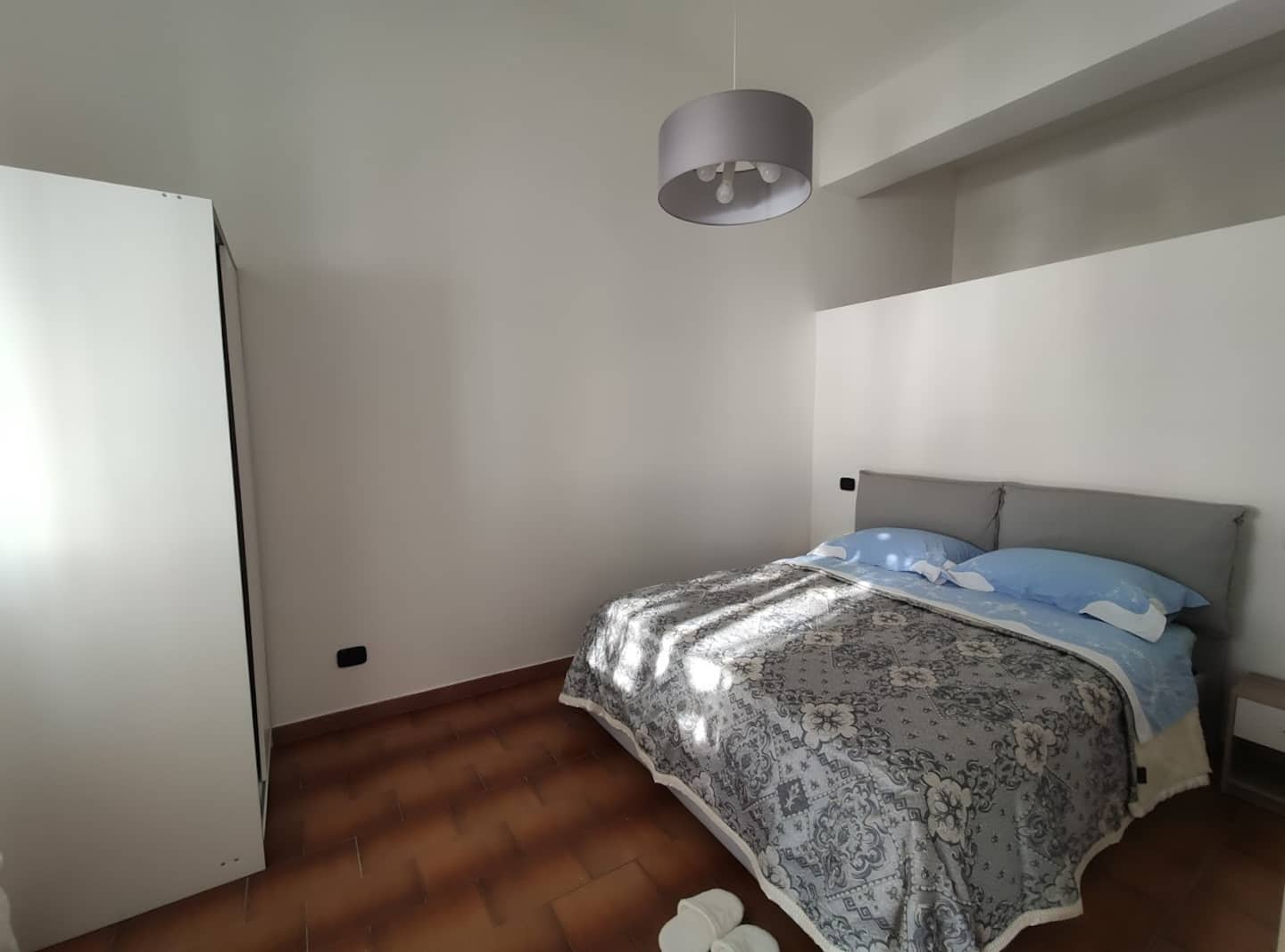 BATHROOM
New and with a lot of light
BEDROOM #2
A small but cozy space, perfect for kids
Amalfi House Serendipity is close to major landmarks
You can reach Positano, Amalfi, Minori, Conca de' Marini, Praiano, Ravello and many other places without difficulties from Serendipity. You will be amazed by the wonderful beach and food you will find on the Amalfi Coast.
POSITANO
Holiday destination with a pebble beachfront and steep, narrow streets lined with boutiques and cafes
AMALFI
Included in the UNESCO World Heritage Sites, famous for lemons and their food, perfect for a quick getaway
MINORI
Popular tourist destination for its Tyrrhenian waters, natural landscapes as well as tasty pastry products
Amalfi House location
You are near Furore's main square. There you have the chance to meet the nicest barman ever who will be welcoming you for a breakfast, coffee time and information. Next to the bar there is the Touristic Point, a Post Office, The municipality, a restaurant and a market for food and anything you need.
In the square there is the bus stop that reaches the beaches too. You will be 5 min by car or by bus from the Sentiero degli Dei, if you like trekking, and 15/20 min by car or by bus from the first beaches (Fiordo di Furore, Praiano, Amalfi).
What previous guests have to say about Amalfi House
A fantastic place to relax, great terrace and position!
Amazing house and with a lot of space for a family… would like to go again!
Perfect for a week with my girlfriend, the food was insane